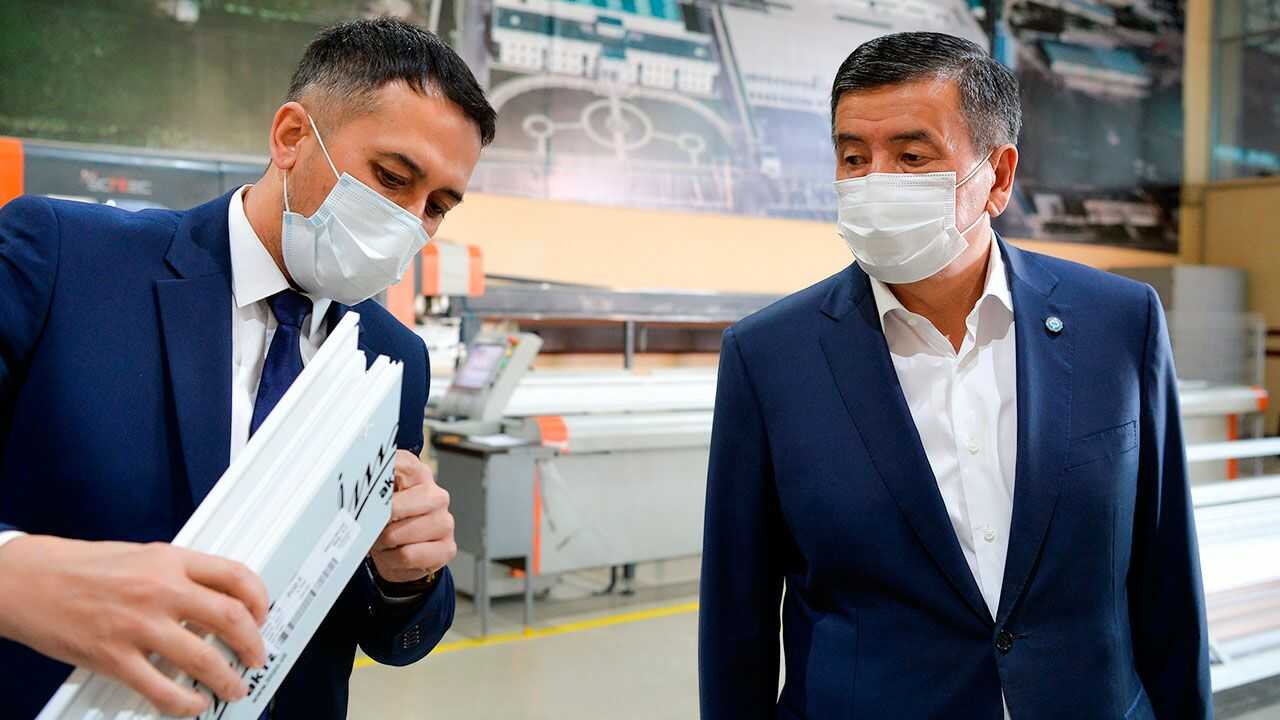 Akfa Group

11 september, 2020
Expansion of trade and economic connections
President of the Kyrgyz Republic/Kyrgyzstan Sooronbay Jeenbekov visited the Kyrgyz-Uzbek joint venture IMZO in the Osh region.
The press service of the President of the Kyrgyz Republic reports that Sooronbay Jeenbekov within the framework of a working trip to the Osh region visited and got acquainted with the activities of the Kyrgyz-Uzbek enterprise on September 10.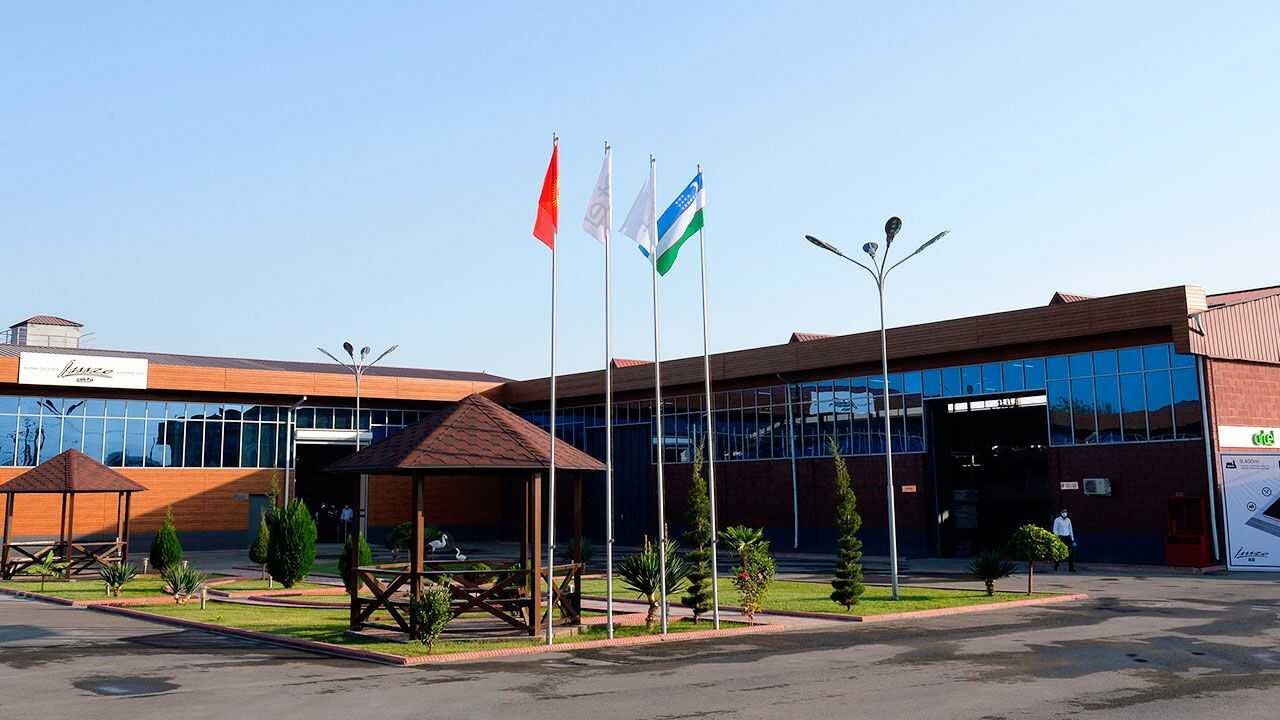 The agreement to open a joint venture was reached during the official visit of the President of the Kyrgyz Republic Sooronbai Jeenbekov to the Republic of Uzbekistan in December 2017. The enterprise was put into operation five months later, in May 2018.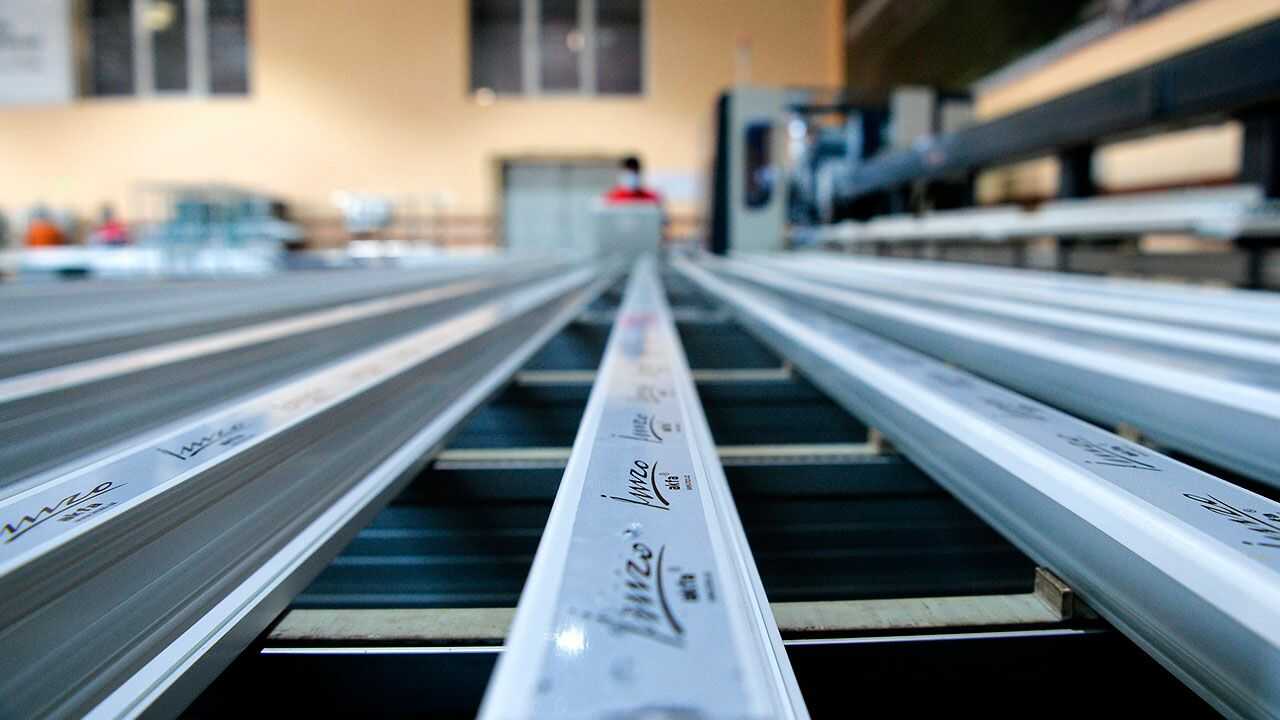 On the territory of the industrial complex is located the Kyrgyz-Uzbek industrial enterprise IMZO, which produces aluminum and plastic windows and doors. The production is 24 thousand finished products per year. The head of the Kyrgyz Republic got acquainted in detail with the products manufactured here, discussed issues of further development, and launching new projects.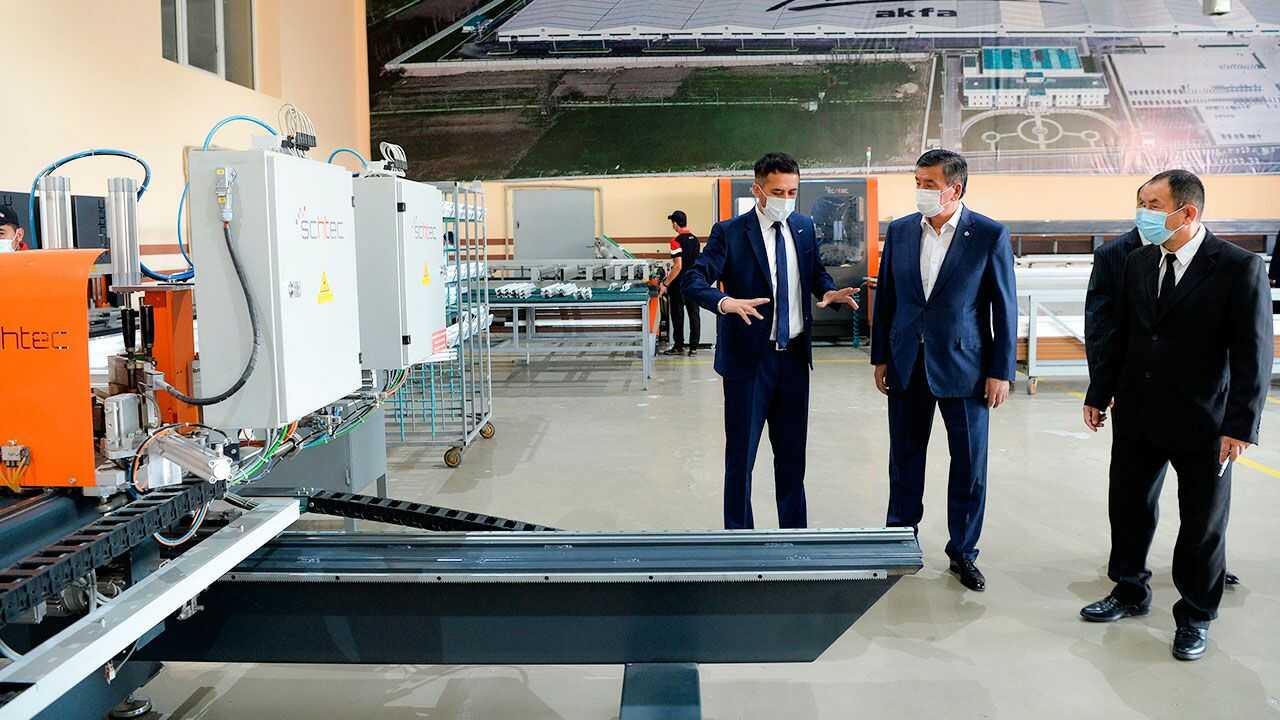 "Kyrgyzstan is interested in expanding trade and economic connections with the neighbor countries, including with Uzbekistan," said President of the Kyrgyz Republic Sooronbay Jeenbekov. – Joint industrial enterprises have huge export potential since Kyrgyzstan has access to the EAEU markets, where it can supply products without customs barriers and duties.
Photo: Press Service of the President of the Kyrgyz Republic.
Back to the news